custom machining camping gear worm gear
Surface: As your requirement
Material: Bronze/ copper/ steel / aluminum / brass / iron / zinc / alloy/ stainless steel
Any other material and dimension depends on customers' demand.
Usage: Machinery / furniture / toy / woodboard / wall/ agricultural
Manufacturing process: Precision turning parts
Euipment: CNC turning machine
Testing equipment: Projector
Tolerance: +/-0.05MM
We are willing to provide with sample for quality and function testing.
We are a professional enterprise engaged in export and have about 10 years experience. The most engineers have
more than 25 years' experience in this industry. Equipped with leading technologies and a host of state-of-the-art machines, such as the FANUC a-T14iFb 3&4 axis.The company has all kinds of advanced detection equipment such as (3D) three-dimensional detector projector to ensure the continued stability of the product quality.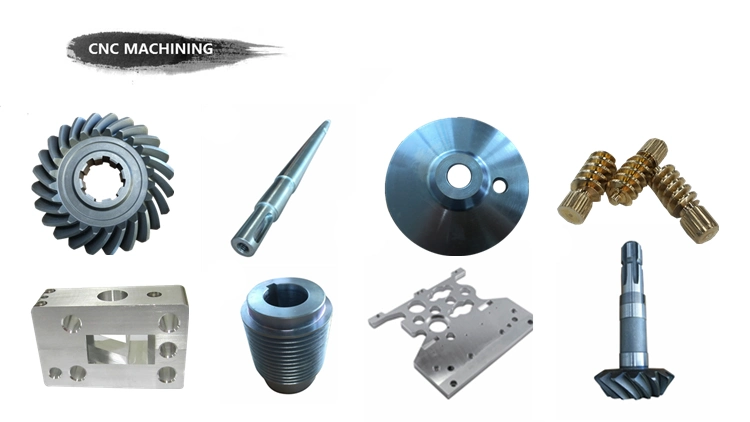 PROCESS
MATERIAL
STANDARD
SAND
CASTING
Green Sand
Grey Iron, Ductile Iron, Malleable Iron, Stanless Steel, Carbon, Steel, Aluminium, Brass, Bronze
ASTM
BS
JIS
DIN
etc
Furan Resin Sand
Cold Harden Resin Sand
INVESTMENT
CASTING
Sodium Silicone (Water galss)
Stainless Steel, Carbon Steel, Special Alloy Steel Bronze, Brass, Aluminum
Silica Sol
FORGING
Hammer Forging
Stainless Steel, Carbon Steel, Alloy Streel, Brass, Aluminum
Die Forging
Roll Forging
STAMPING MACHINING
STAMPING MACHINING
All metal material