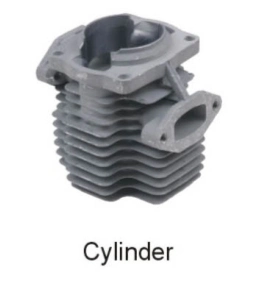 engine parts cylinder
we produce and supply all spare parts for our full ranges of machines to give complete after sales service.

for example,
1) sprayer parts:shutoff valve (trigger valve), nozzle, spray lance, spray hose, filter etc.
2) mist duster parts:nozzle assembly, impeller, bent hose, flexible hose etc.
3) brush cutter parts:nylon cutter head, metal blades, gear case, control lever etc.
4) gasoline engine parts:carburetor, starter, ignition coil, cylinder, piston, piston ring etc.
for details please just contact us.


http://cn-exportbases.en.made-in-china.com