OEM Multi-Cavity Plastic Injection Molds for Medical Parts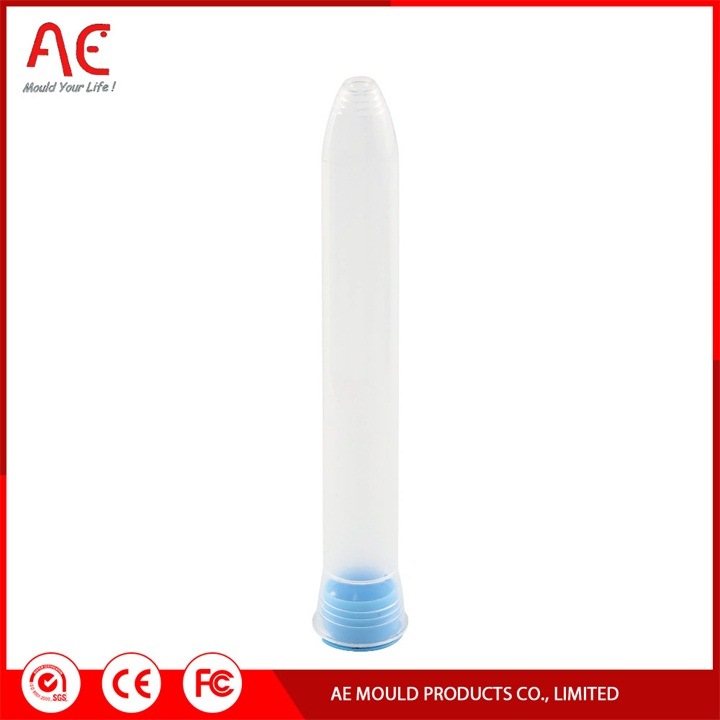 Mold Description:
Mould Base

LKM, DME, HASCO etc ;

Cavity Material

1.2738,1.2343, 1.2344, S7, H13, P20HH, GS738H, LKM738H, 718, 8407, S136, Calmax 635 NAK80,

SKD-61,NIMAX, 45#, 50#, Aluminum for prototype mold etc.

Steel Hardness

20-60HRC

Treatment

Pre-Harden, Nitride, Heat treatment, Quenching

Cavity Qty

Single-cavity / Multi-cavity

Runner

Cold runner or Hot runner :YUDO/ HUSKY/MOLD-MASTER/SYNVENTIRE/INCO/ MASTIP/ HASCO/ DME

Gate

Submarine gate, tunnel gate, side/edge gate, direct gate, pin point gate, sprue gate, diaphragm gate, fan gate, cashew gate, hook gate, hot tip, hot drop, valve gate etc.

Plastic material for parts

PS, SAN, PA, POM, ABS, PP, PET, PC, PE, HDPE, PA66+GF, PVC, TPE, TPU, TPV etc

Mould Life

50K - 1 million cycles

Design Software

UG, CAD, PRO-E, Solid Works etc,

Process

CNC, high speed carve, EDM ,wiring-cutting, drill, polish etc

Lead Time

10-30 work days depends on the structure and size of products

Package

Wooden Case Package or according to customer requirement

Price Term

EX Works, FOB Shenzhen, FOB Hong Kong, China, CFR, CIF, DDU, DDP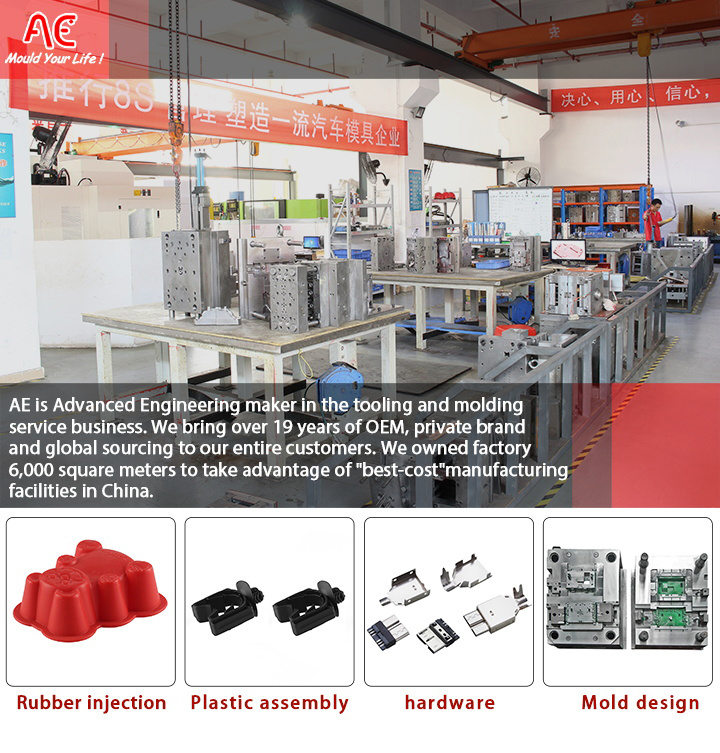 Mold Process:
1. Mold Design Control
2. Mold Steel Hardness Inspection
3. Mold Electrodes Inspection
4. Mold Core and Cavity Steel Dimension Inspection
5. Mold Pre-Assembly Inspection
6. Mold Trial Report and Samples Inspection
7. Pre-Shipment Final Inspection
8. Export Product Package Inspection
Mold Application:
Application for Car;Household Appliances;Furniture;Commodity;Electronic;Home Use;Hardware;etc
Design Definition Requirements:
1 Mold basic info sample;
2 Plastic components function;
3 2D drawin( weight) or, 3D drawing;
4 Quantity or technical requirements;
5 Annually forecast or MFQ;
6.Surface treatment requirements, sample is better;
7 Other keypoint.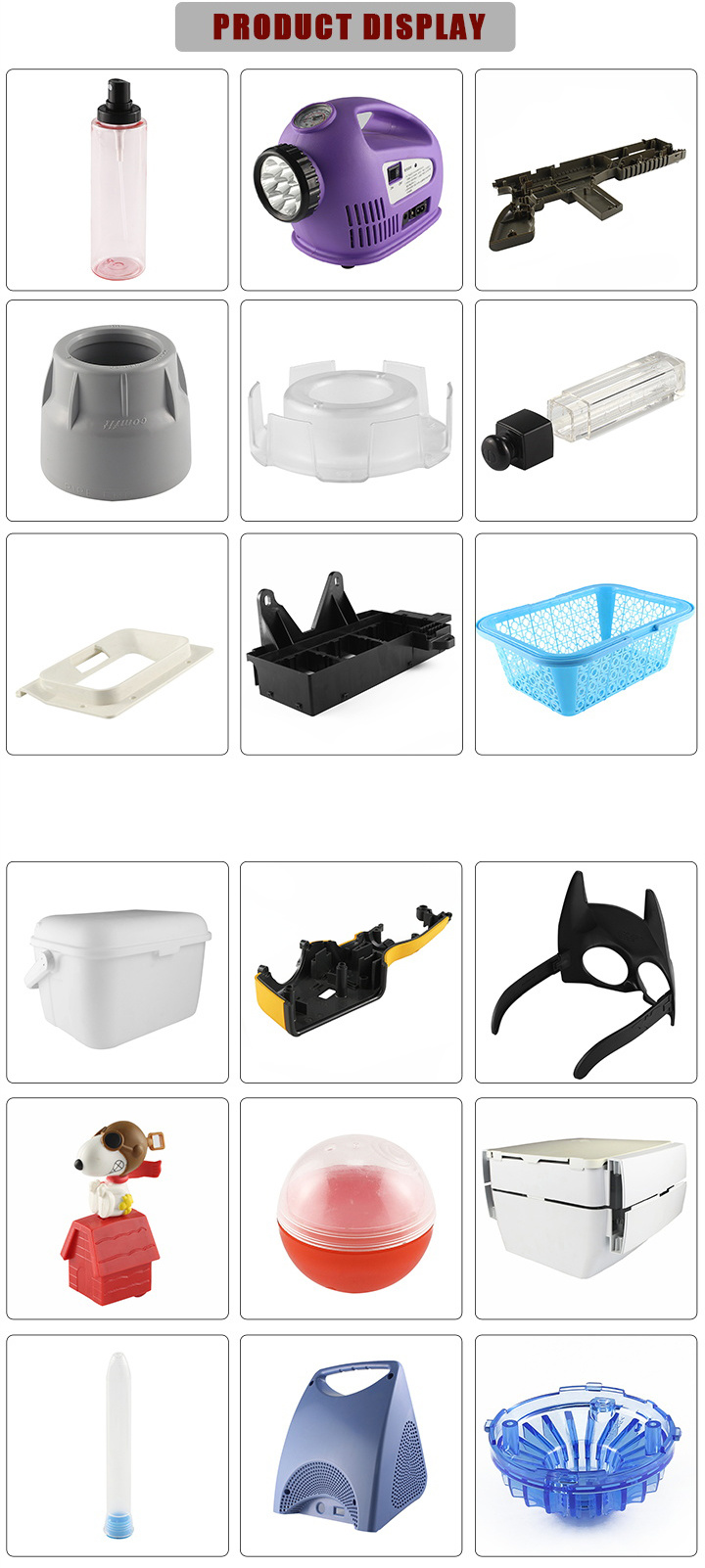 Business Description:
We can OEM or ODM for your new project:
injection Plastic Mold, Prototype mold and Mold insert
Stamping mold and parts
Precision machining
Auto mold and parts
Household mold and parts
Medical mold and parts
Our Advantage:
1. Free reference quotation with DFM

2. Free consult services

3. Free mould trial for 3times

4. Free part design improve if make moulds/project in AE

5. Free maintenance for in house production mold with tooling life.

6. Some prototype Tooling price low as USD200.

7. Signed Non Disclosure Agreement before work

8.1 key contact, 1 team back-support always

9. Well management and precision quality ensure

10. Over 16 years' expertise since 1998

11.7/24 services for on time delivery

12. Your reliable solid manufacture supplier no risk

Contact us now to begin your project. Janet's Mobile: +86 138 2331 9669

Let us mould life better!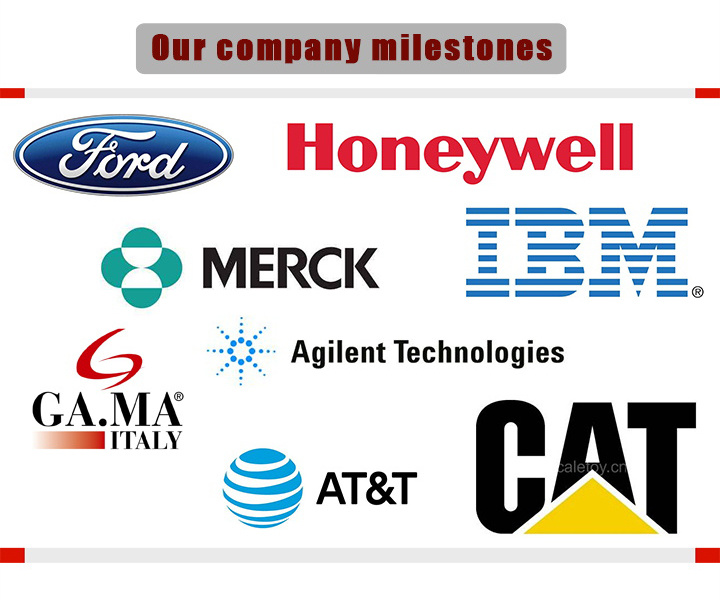 Our company:
AE is Advanced Engineering maker in the tooling and molding service business.

Dongguan AE MOULD is located in Fenggang town that owned factory 1600 square meters, here we take advantage of "best-cost" manufacturing imported and domestic machines, to realize the ultmost cheapest mold invest and competitive part price to our world-wide customers in China.

We bring over 19 years of OEM, private brand and global sourcing to our entire customers. Like supplying the high quality plastic, metal, rubber, silicone, sticker and sponge. With integrated capabilities in tool design, prototyping, tool making, tool optimization and part production, as well as assembly services. We also manufacture a range of "customer-designed" OEM products through our network of qualified Sub-Contractor facilities in China. Most of our customers belong to Automotive, Electronics & Electrical, Medical, Household Appliances, Office Automation, Packaging industry.

AE willing adhere to the purpose of perform "From concept to products" to your satisfying. At AE, We Guarantee you full satisfied.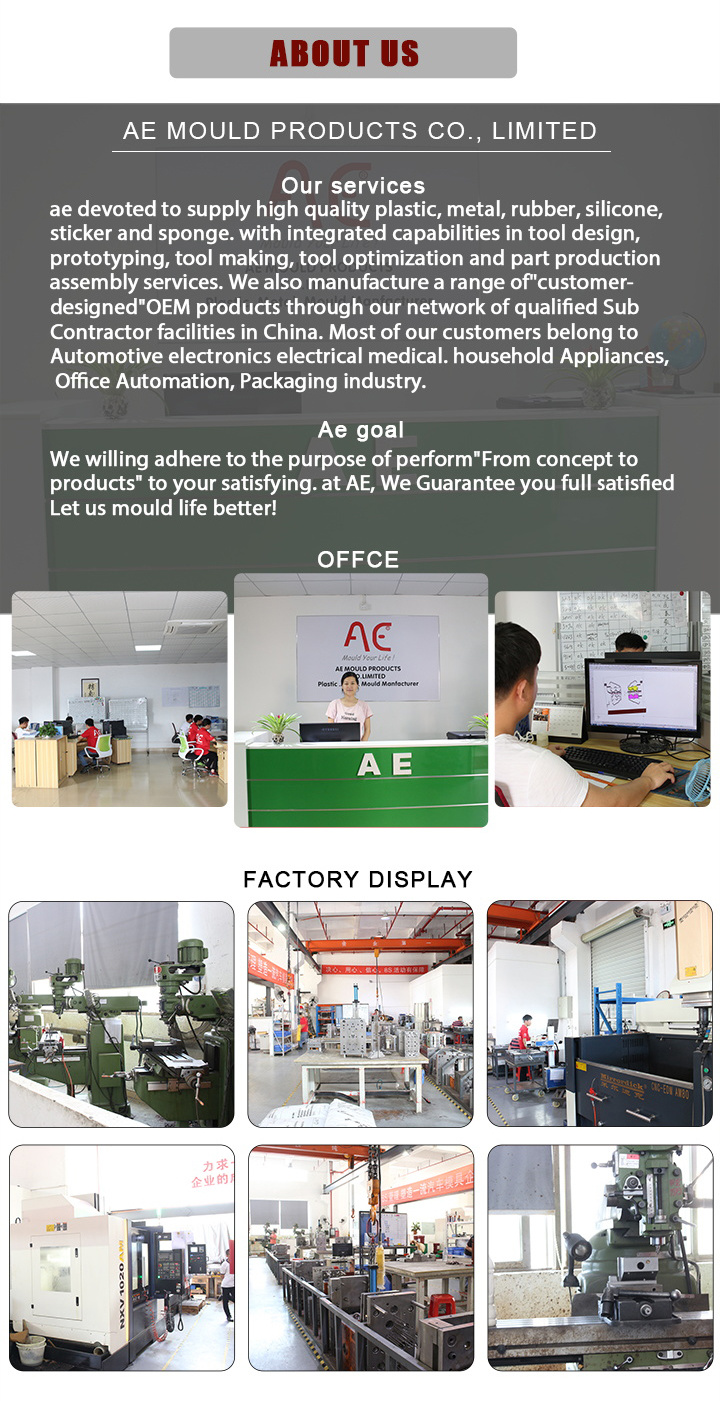 FAQ:
1.Q: I have an idea for a new product, but I don't know if it can be manufactured. Can you help?


A:Yes! We are always happy to work with potential customers to evaluate the technical feasibility of your idea or design and we can advise on materials, tooling and likely set-up costs.




2.Q:What are the advantages to have my parts manufactured locally?


A:We can offer quick reaction times to any changes in specification, batch size or material. We can ship small or large quantities anywhere in North America,Europe overnight to accommodate unforeseen changes in demand.



3.Q: My components have already been developed on CAD. Can you use the drawings?


A: Yes! DWG, DXF, IGES, Solid works and STP, X_T files can all be used to generate quotes, models and mould tools - this can save time and money in producing your parts.



4.Q: Can I test my idea/component before committing to mould tool manufacture?


A:Yes, we can use CAD drawings to make Prototype models for design and functional evaluations or market test.



5.Q:What type of plastic is best for my design/component?


A: Materials selection depends on the application of your design and the environment in which it will function. W e will be happy to discuss the alternatives and suggest the best material.



6.Q:What type of mould tool do I need?


A:Mould tools can be either single cavity (one part at a time) or multi-cavity (2,4,8 or 16 parts at a time).Single cavity tools are generally used for small quantities,up to 10,000 parts per year whereas multi-cavity tools are for larger quantities. We can look at your projected annual requirements and recommend the best tooling option for you.



7.Q:Ok, I've decided to go ahead with my project. How long will it take to get my parts?


A: It can take 3 to 6 weeks to have the mould tool manufactured depending on the part's complexity, size and the number of impressions/ cavities (single or multiple). After we receive your final approval on the tool preliminary design, you can expect delivery of T1 parts within 3-6 weeks. And during mold building process, mold build Weekly Update will be provided to you every week for your better understanding of the manufacturing progress in our work shop.